Looking Back, Looking Ahead, Looking Beyond
For me, the best meetings are the ones where I leave simultaneously exhausted and energized, inspired by the conversations I've had and the people with whom I've connected. This is how I felt as I got into my car to drive back to Philadelphia after the 2023 SIIM Strategic Retreat.
Your SIIM Board of Directors and Committee, Council, Community, and Task Force (C3TF) leaders came together in person and over Zoom earlier this month to become better facilitators, have strategic conversations, and plan our tactics for 2023. We met at SIIM headquarters in Leesburg, VA for the first time in more than 3 years.For me, it was my first time back at SIIM HQ since the pandemic began, and it reminded me yet again of the importance of gathering as a community to exchange ideas, solve problems, and plan.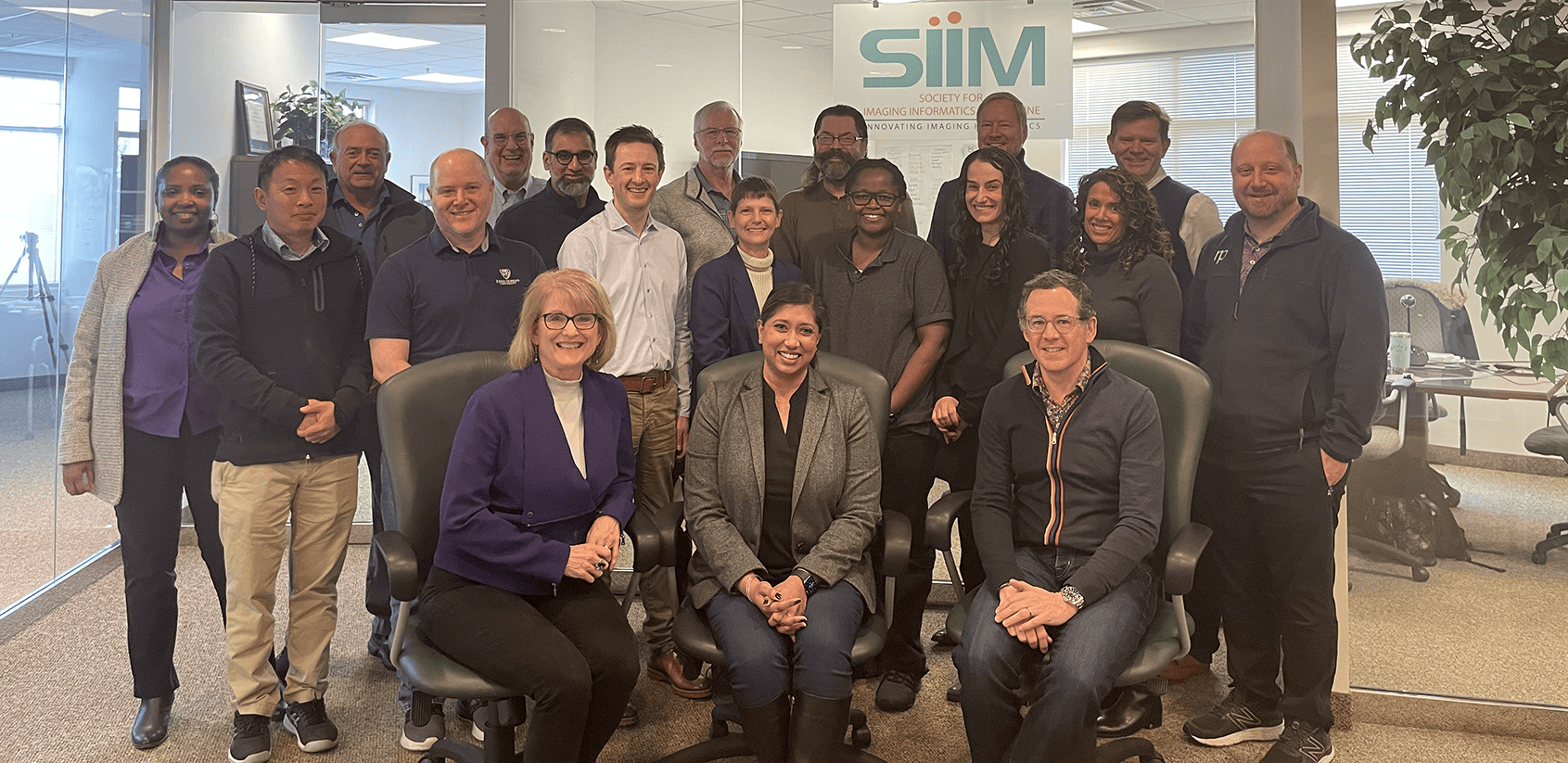 We began the retreat in what has become a tradition under our CEO Cheryl Carey, by studying of the American Society of Association Executives (ASAE) Board Brief and reminding ourselves of our obligation to you, SIIM's members, and our responsibilities as board members and officers.
Normally at the annual Strategic Retreat, we would then have continued into strategic and tactical conversations. This year, Cheryl and I decided to do something intentional to support our C3TF leadership teams—chair, vice chair, board liaison, and staff liaison—as they work to advance SIIM's mission. We invited facilitation expert Jeffrey Cufaude to conduct a workshop on Facilitating Better Discussions, Decisions, and Results. Through this interactive session, we brainstormed approaches to equip our C3TF leaders with techniques to run their meetings, lead their teams, and tackle challenges.
After a lunchtime interlude to record our Valentine's Day greeting from the SIIM Board (#YouBelongAtSIIM—and here's why!), we spent the afternoon in strategic discussion, in part framed by a Harvard Business Review article entitled "Make Learning a Part of Your Daily Routine". Through five thought-provoking questions, the article prompted us to consider how SIIM might reinvent and pivot based on future developments in imaging informatics and unanticipated changes in our environment that challenge our specialty. We also considered how the strategies we have selected to grow and sustain SIIM might be affected by both the decisions we make as well as factors beyond our control. We also identified opportunities to enhance SIIM's value to all the personas that make up our imaging informatics community.
We spent the last day of the retreat on a tactical discussion, giving each of our C3TF leadership teams a chance to reflect on their accomplishments in 2022 and propose some tactics for 2023 that align with SIIM's Strategic Plan. In particular, each team looked for opportunities to collaborate across leadership groups. This portion of the program was one of my favorites. You could almost see the energy level in the room rising as C3TFs realized they were looking at the same problem or opportunity from a different angle and could work together towards a shared goal. The SIIM Members in Training (SMITs) Committee set a record during this exercise by identifying FOUR other teams with whom they wanted to collaborate: the Research Committee, Vendor Advisory Council, Liaison Committee, and the College of SIIM Fellows!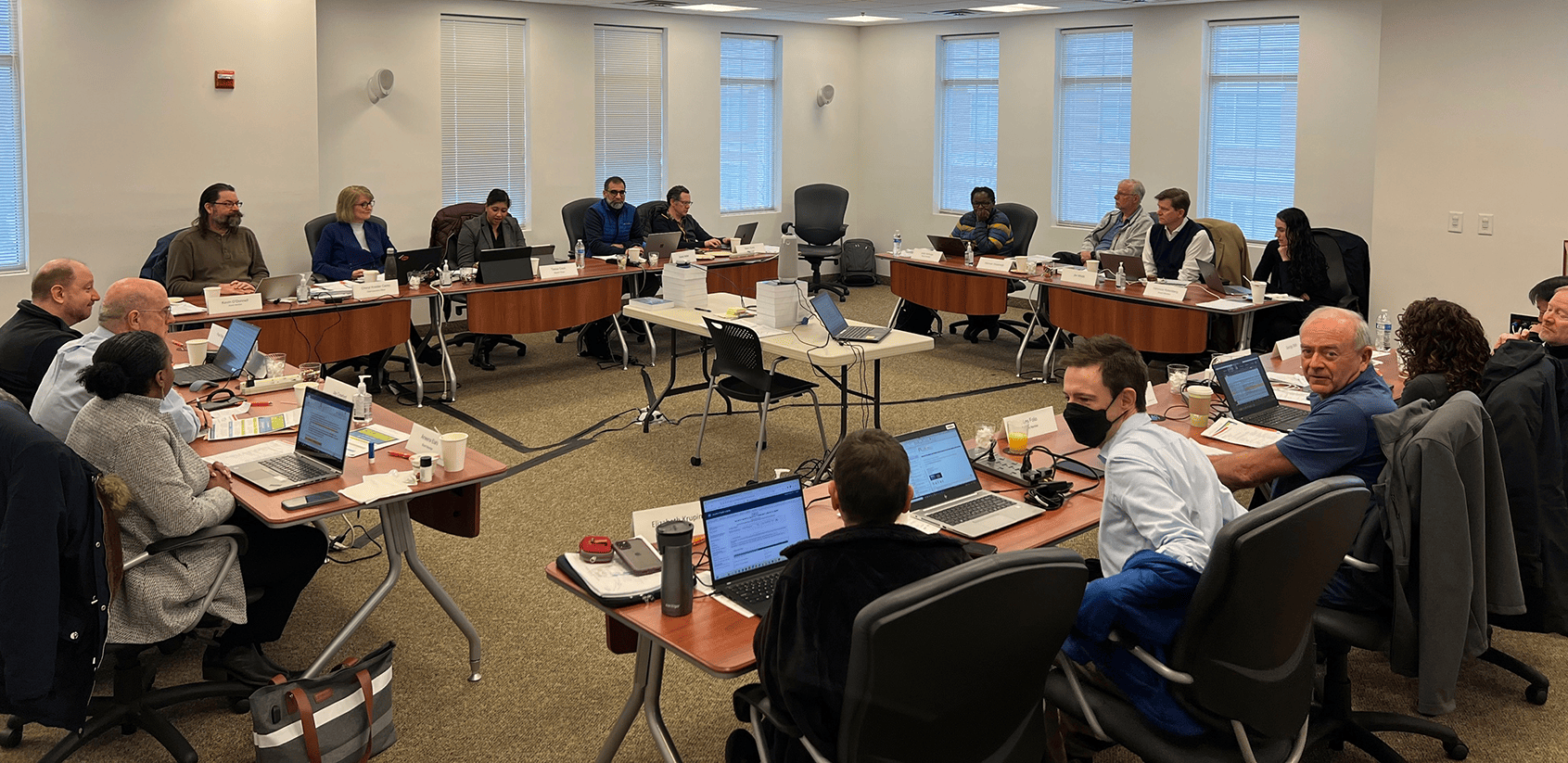 While in Leesburg, we also spent time reconnecting on a personal level with new and old friends and colleagues, as well as with the invaluable SIIM staff, without whom none of the work we do as SIIM volunteers would be possible. Conversations included stories about personal interests (cycling, woodworking, fashion), professional development, our children's (mis)adventures, tastes in music, installing PACS overseas in low- and middle-income countries and, of course, the latest activities of various DICOM working groups.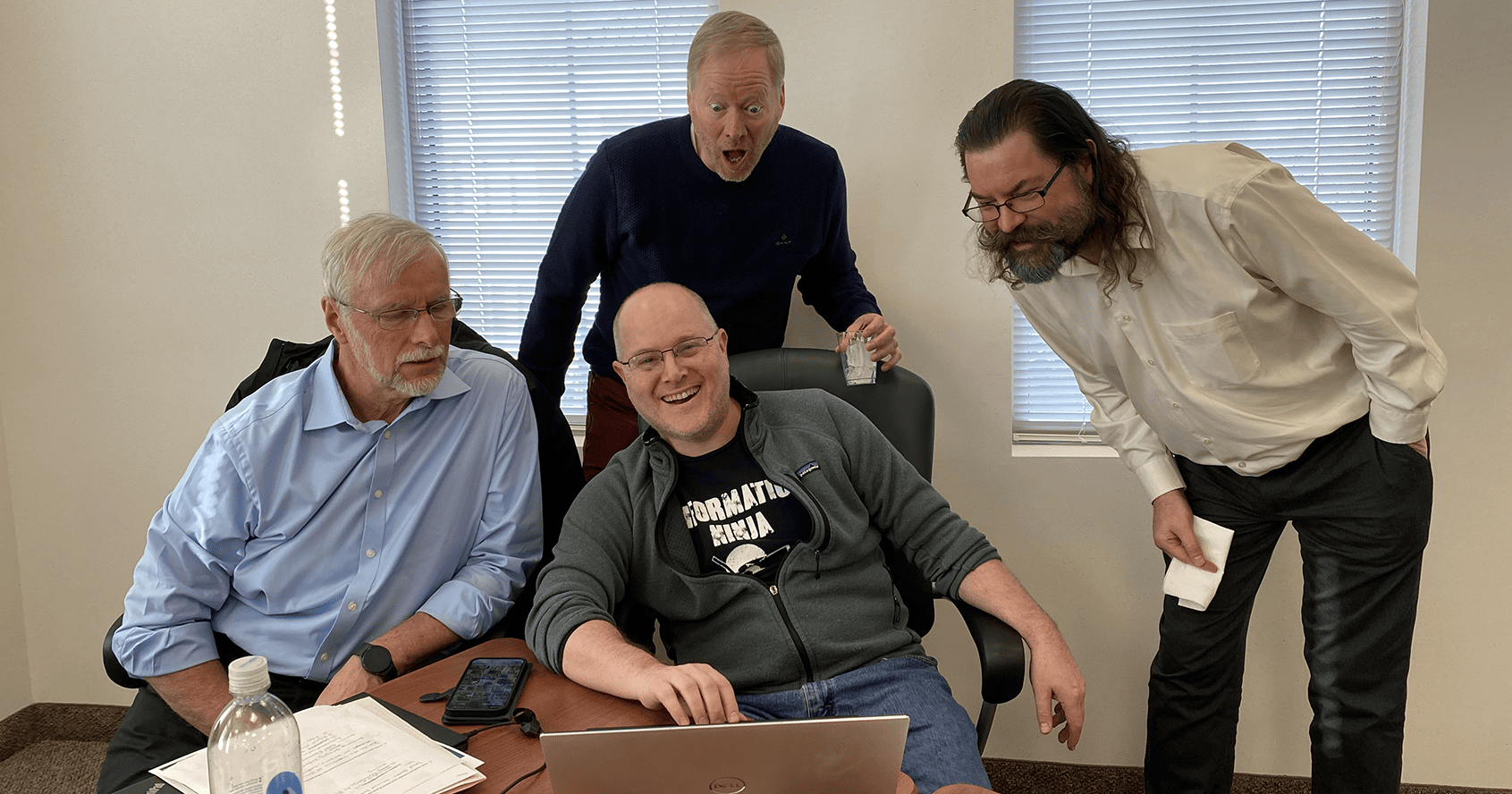 While it is nearly impossible to "retreat" from our modern hyperconnected world when on a work trip, we spent our two and a half days at SIIM HQ not only volunteering our time and expertise as imaging informaticists, but acquiring knowledge and skills to help us when we returned home to our day jobs. We took time to reflect on last year, plan for this year, think about the future and what lies beyond—and how we can best prepare and position SIIM for sustainability and success. We were reminded of the reasons we tackle the challenges in our field, and the importance of engaging with each other across the global SIIM community. Speaking of: registration is now open for the 2023 annual meeting this June in Austin, Texas—we hope to see you there
Written by
SIIM Board Chair Tessa Cook, MD, PhD, CIIP, FSIIM
Publish date
Feb 21, 2023
Topic
Administration and Operations
In this episode, we are joined by Dr. Katherine Andriole and Teri Sippel Schmidt from #SIIM23 to talk about the…
FOR IMMEDIATE RELEASE Leesburg, VA – November 10, 2022 The Society for Imaging Informatics in Medicine (SIIM) announces the roll…