SIIM is a community of Imaging Informaticists who are united by their curiosity and commitment to advancing medical imaging through innovation, research, and education. Our members include scientists, developers, vendors, imaging IT experts, and clinicians from around the world.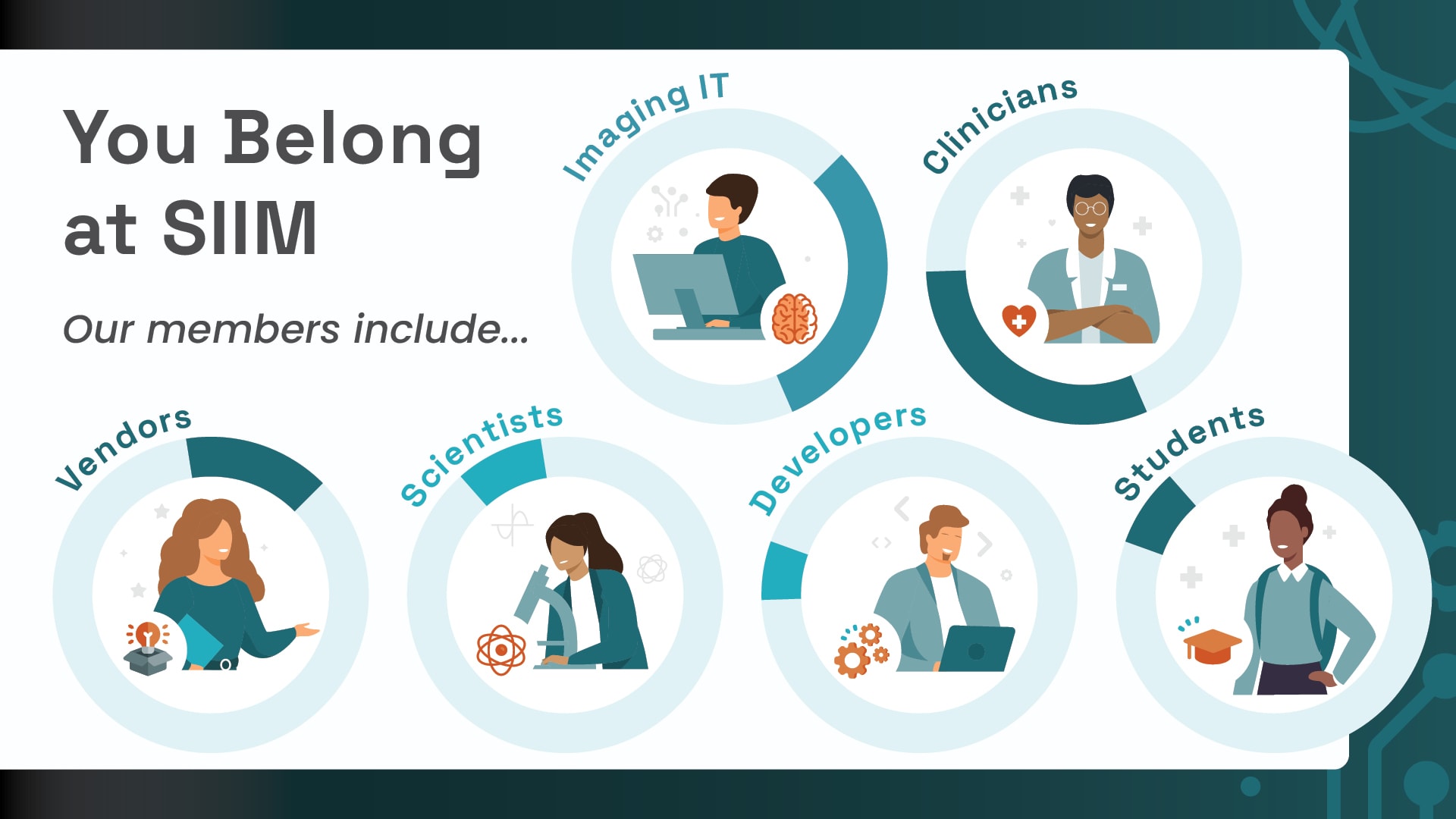 We offer a wide variety of membership options to prospective SIIM members to fit your specific needs.
Perfect for imaging informaticists looking to expand their resources, community, and career through SIIM!
A cost-effective option for imaging informaticists who span academia, industry, and government institutions.
Corporate membership provides a unique platform for collaboration and connection with engaging leaders and teams in the industry.
Residents, fellows, doctoral candidates and undergraduate students receive complimentary SIIM Membership through our Members in Training Community.
Member Testimonial Videos
Hear from some of our esteemed members why SIIM is the community for you!
Get to know a few of our members by exploring our membership spotlights.
SIIM offers a variety of ways to get involved. Find one that fits your needs!
Search our directories to connect with SIIM members and consultants.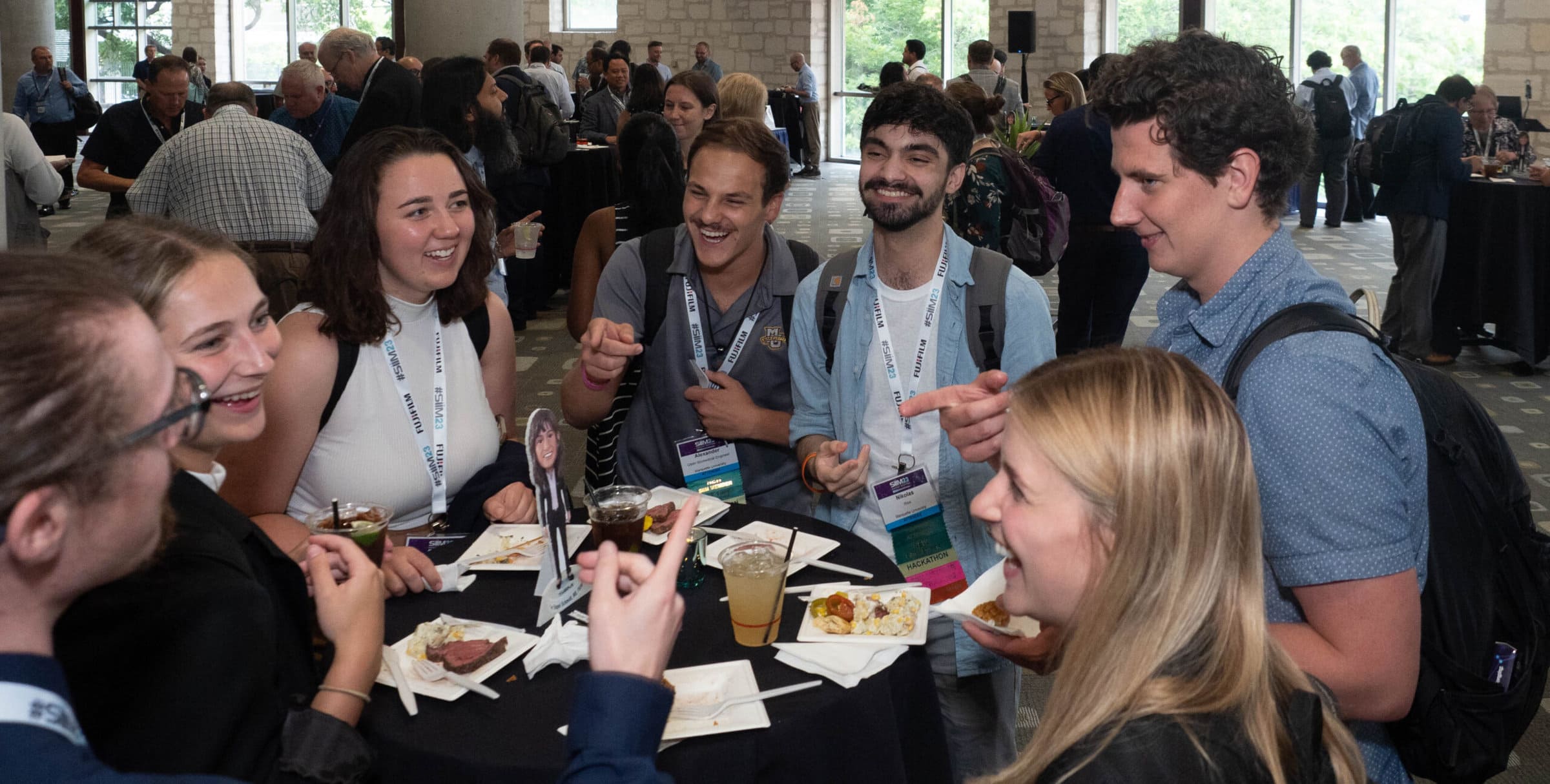 Active SIIM members can use our directory to connect with others and build their network.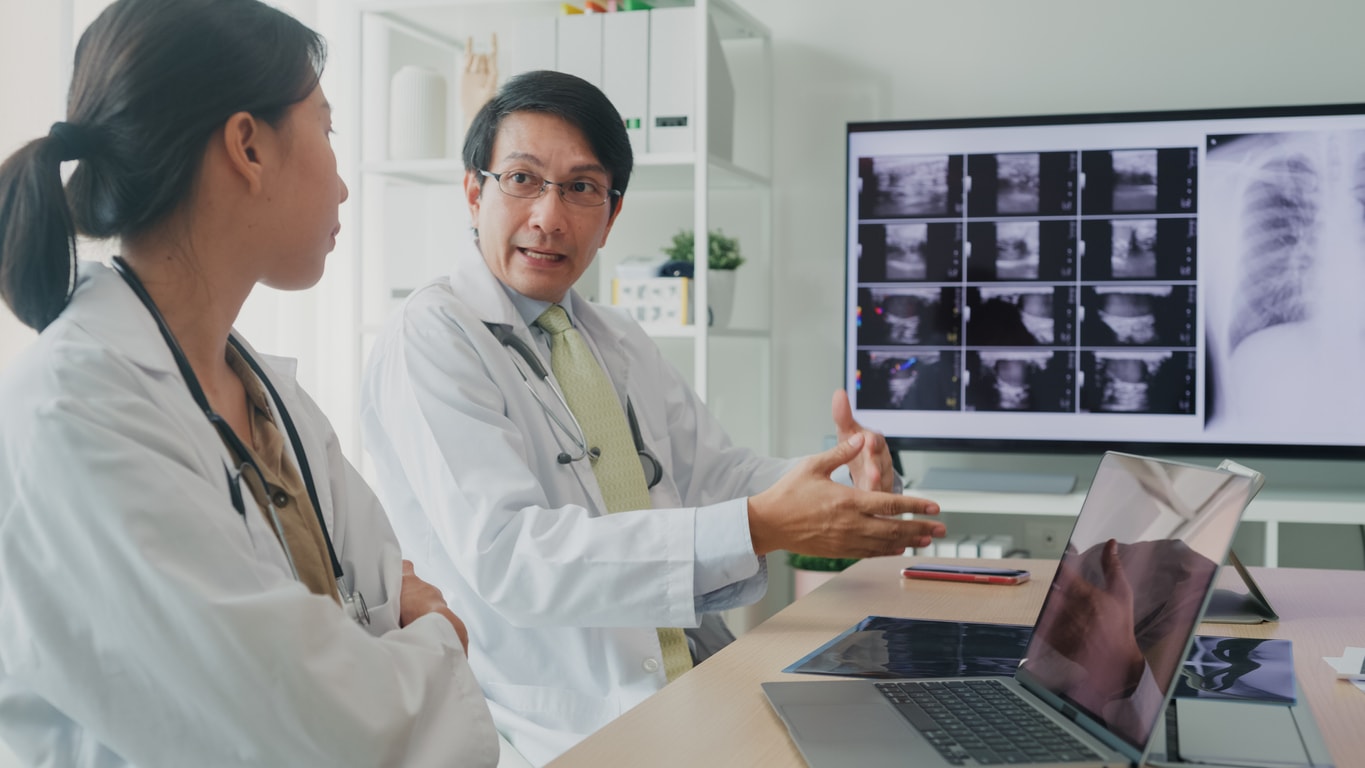 Explore our list of members who offer health imaging informatics/IT consulting services.